CAEM Experience
Our experience helps you.
POP stands and retail fixtures for Veterinary Surgeries.

Front and back of house to fit your space requirements.

Custom colours and options to match your brand or that of your products.

Why CAEM
Perfect veterinary back of house and retail.

The widest choice of wall shelves, Gondolas and POP/POS.
Our team will help develop your perfect retail display units.

Bespoke veterinary dispensary shelving and pharmacy shelving.

Solutions for Veterinary
Storage and Display

CAEM supplies a huge range of solutions for veterinary use. Including a range of storage racking, retail shelving/pop displays together with pharmacy and dispensary furniture to compliment your existing units, or maximise your available space.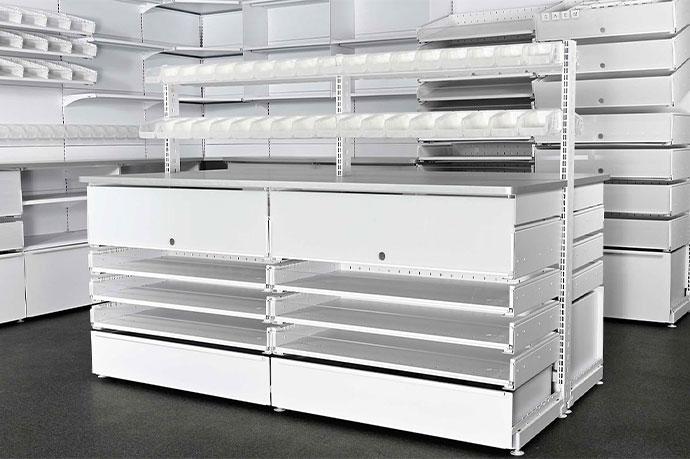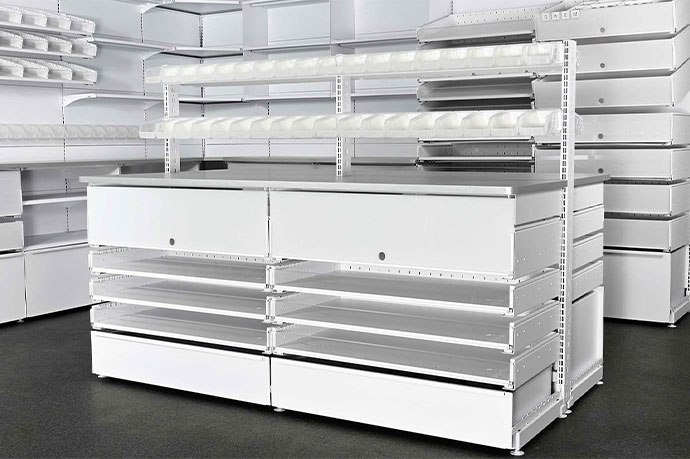 D25 Pharmacy
---
The furniture programme for veterinary pharmacy and veterinary dispensary . It features drawers, pull out shelves and workbenches. D25 dramatically increases drug storage capacity and efficiency of operations.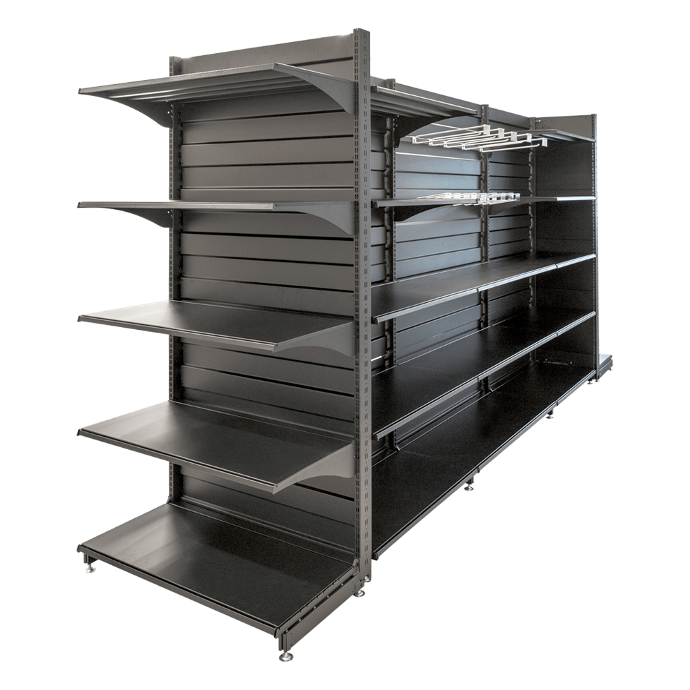 M25 Retail Shelving
---
A flexible retail shelving system with a huge range of configuration options and accessories. Its central back panel design means more floor or merchandising space, it's your choice! Perfect of implementing retail in your waiting areas!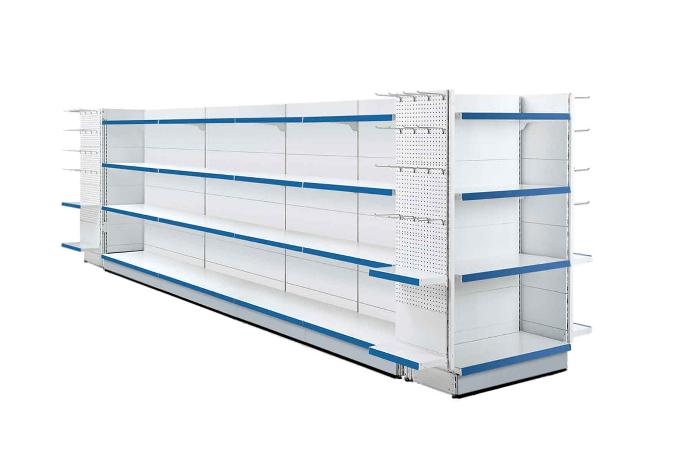 TN9 Retail Shelving
---
Our original shop shelving system is perfect for vets. It comes in numerous height variations, boasts a range of accessories and is available in our standard 15 colours, plasticised finishes and more.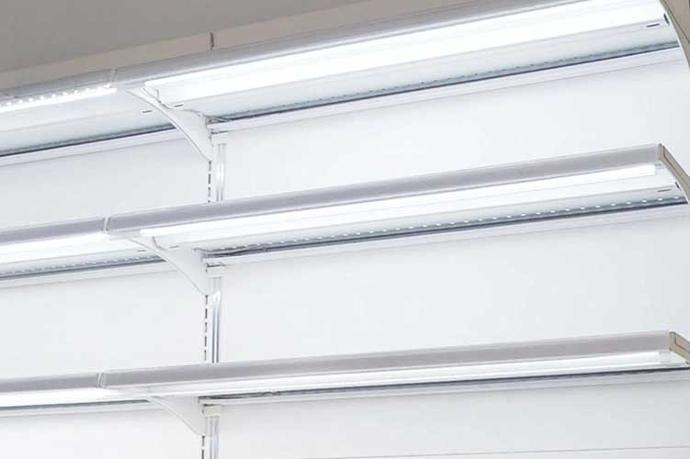 Ardente LED
---
Ardente is a universal LED shelf lighting system, perfect for enhancing shelving. Ardente helps to show off your high margin merchandise and boost your bottom line. It also work with out D25 Pharmacy/ Dispensary solutions to put light on your work areas.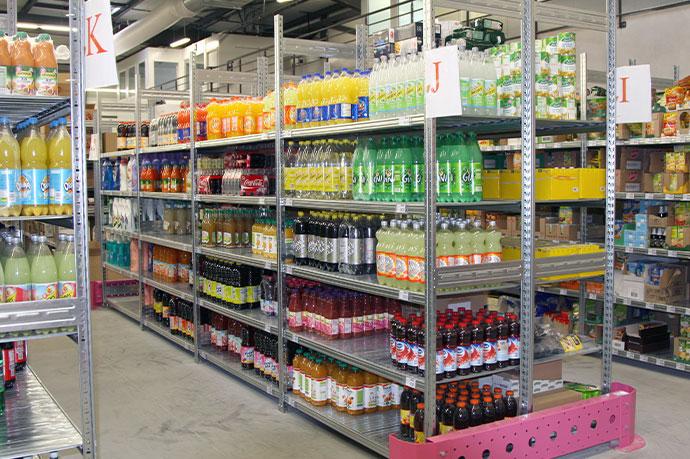 Unizinc Racking
---
A sturdy modular, easy to assemble, boltless shelving system for back of house storage. The perfect storage racking to keep your veterinary stock neat and organised.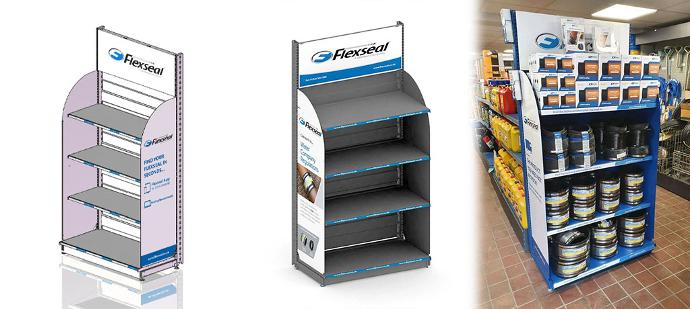 Branded POP/POS
---
CAEM can support you or your suppliers in the perfect POP stands/POS stands. Branded stands to support the sale of animal foods, or other products within your premises.