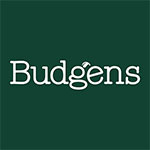 About the Client


Budgens is a household convenience store brand from the UK. Stores are owner operated but supported by Tesco/Booker Group. This particular retail store is based in Battersea UK.
The Project


Similar to the Budgens store re-fit in Brighton, RK Shopfitting (RK) were employed to transform an existing retail store into a cutting edge, modern Budgens.
The Solution


RK Shopfitting engaged with Budgens and the retail store owners to ensure both were satisfied with the branding and store design.
RK provided bespoke counters, refrigeration, custom bakery units and a range of store shelving. The store shelving was sourced from CAEM in the form of its S50 system and was provided in custom 7015 Slate Grey powder coat. The dark colour provides a modern aesthetic and complements beautifully with the store fixtures and the range of timber complements installed.
Additionally RK provided a range of accessories and custom built units to provide retail displays for any merchandise the owners stocked. The store fit out created a bright and clean environment that maximised available merchandising space and supports customers to quickly find items and make purchase decisions.
Key Points:
Bespoke Counters.
Custom Tills.
Modern Refrigeration.
Bakery Units.
CAEM S50 Shop Shelving in 

custom 7015 Slate Grey powder coat.
Find out more about our experience in convenience stores here. See more about our S50 store shelving here. To discuss your options get in touch.