Solid, Strong Steel Drawer Units.
Reliable, Long Lasting Mechanisms and Finish.
Near Silent Operation
The CAEM range of Continental Pharmacy Drawers are available to order now. Designed as stand alone units or to complement your existing pharmacy shelving and storage.
Our Pharmacy Drawers are Solid, Reliable and Near Silent. Built on a self-supporting steel structure with steel drawers (not plastic) these units are perfect for any Pharmacy or Dispensary environment. The epoxy-polyester powder coating ensures they stay hygienic by repelling dust and dirt, and makes them easier to clean.
The transverse dividers and mini dividers allow for better management of your medicines stock and maximum use of useful space. The optional locks keep your stock safe and can be configured to lock drawers simultaneously or individually.
A wide variety of options ensures compatibility with any pharmacy environment



Allows configuration to make the maximum use of your space.
Available in multiple depths depending upon your needs.
Manufactured fully from steel, unlike other manufacturers.
Locks available to allow drawers to be secured simultaneously or individually.
Available in a range of different colours and textures to suit your space.
Solid self-supporting steel structure
Epoxy-polyester powder coated to repel dust and aid cleaning.
Transverse dividers and mini dividers for better stock management.
Optional security locks keep stock safe.
Optional, Solid, Mesh or clear drawer bottoms.
5-year guarantee on metal parts.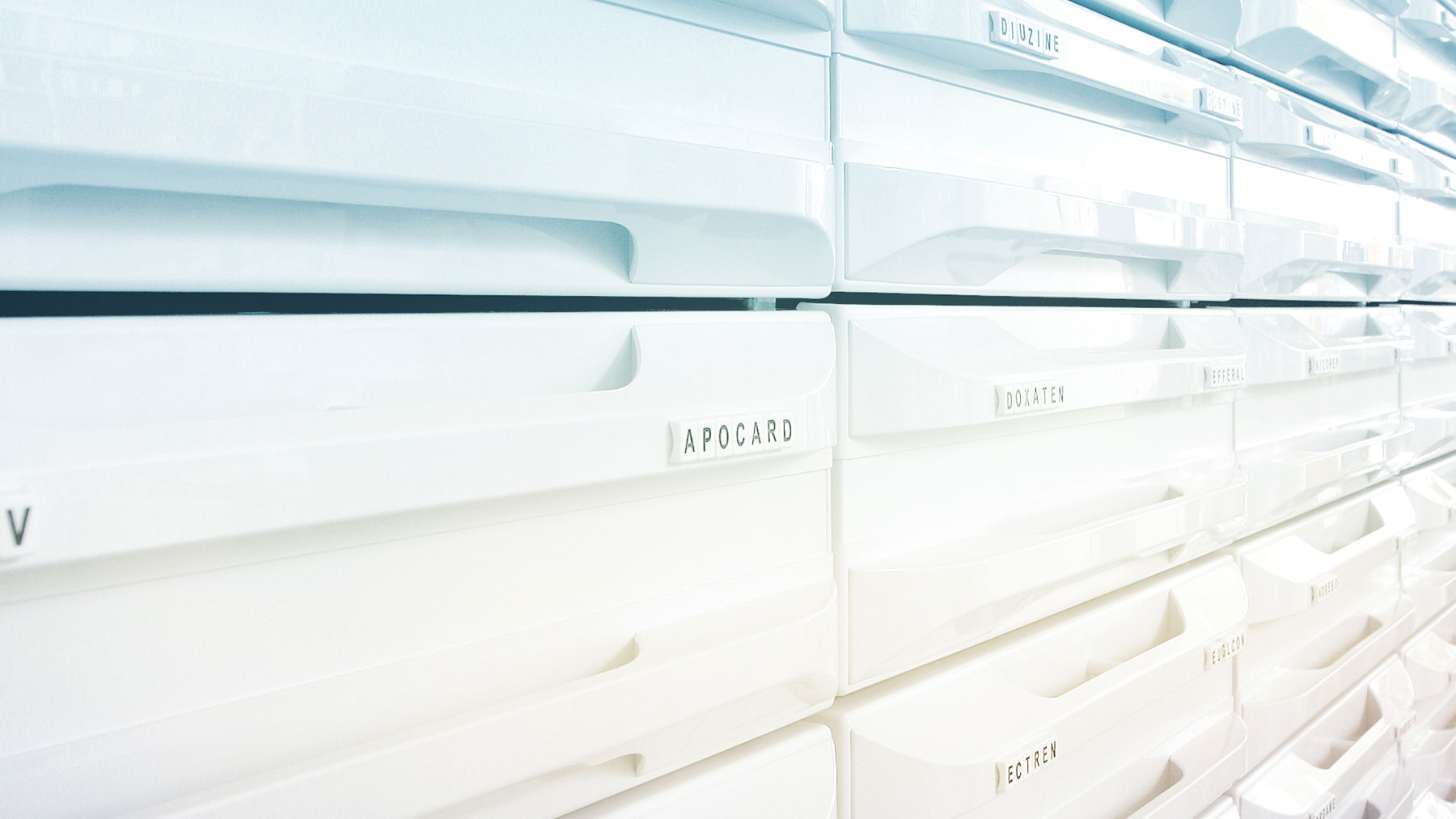 Codes for the Pharmacy Drawer Units:
9SB#VCAB8W04 - Continental Drawers 4 Columns medical Box 80 Model X
9SB#VCAB8W05 - Continental Drawers 5 Columns medical Box 80 Model X
9SB#VCAB8W06 - Continental Drawers 6 Columns medical Box 80 Model X
9SB#VCAB8W08 - Continental Drawers 8 Columns medical Box 80 Model X
9SB#VCACERIB - Continental Drawers Running Boards for Drawers (Step) Medical Box


Our Continental Pharmacy Drawer units are already in use in Pharmacy and Dispensary businesses and within hospitals across the world.
For even more solutions check out our D25 Pharmacy focused products here. Other concepts including those for Pharmacy are available here.


Do you have a project you would like to discuss, or are you ready to order?