About The Client - Home Bargains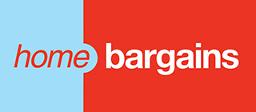 Home Bargains is one of the UK's leading retailers and tie joint 6th with Apple in the 'Which?' List of the top 100 stores.
With over 500 stores nationwide Home Bargains has become one of the nation's most loved retailers as they combine a luxury brands shopping experience with a budget price tag.
When they wanted to launch Garden World at Home Bargains, they turned to CAEM for help to deliver an innovative and functional retail shelving solution.
Home Bargains have since rolled out the Garden World to a further 19 stores using the same CAEM shelving displays with more expected to follow soon.
The Problem


Home Bargains wanted to upgrade their instore garden centre, launching Garden World at Home Bargains, whilst overcoming the challenge of potential deterioration of the shelving due to adverse weather conditions.
At the time, Home Bargains were storing goods outside but didn't have an actual Garden section and they felt this could be improved upon and in the process enhance the customer's in-store experience.
Home Bargains needed to have retail displays and shopfittings that were able to not only take the weight of items such as bulky fence panels and be aesthetically pleasing, but also to display lighter options such as flower baskets and plants.
The Solution


CAEM knew it could engineer a robust selection of shelving systems that were not only aesthetically pleasing but also would integrate with their existing shelving, and could handle the varied wet, windy, hot and very cold outdoor temperatures.
Our design team worked with Home Bargains to ensure they received a product that was high on looks and packed with functionality.
Shelving and Racking was galvanised and redesigned to the correct mechanical tolerances to ensure that it would not only perform after installation but survive the extremes of the British climate.
After careful consideration, CAEM selected TN9 shop shelving and Iron Fist products to meet the design criteria.
TN9 retail shelving combines durability & strength with a wide range of accessories and has withstood the test of time, being used by retailers since 1958.
Iron Fist on the other hand is a new generation of pallet racking.  With a load capacity of up to 30,000 kg, beams allow flow range of up to 4,500 kg per pair and the iconic 'U' joint increases the load capacity of both beam and frame, this was ideal to hold the bulky heavy products.
Key Points:


Uplift in sales thanks to the development of a pleasing Garden Centre Experience
The galvanised shelves and racking are maintenance free and don't rust or deteriorate unlike the original wooden displays
Solid back panels protect the plants from the wind
Special hanging basket fixtures – plants sell themselves
Water and soil falls through the wire shelves
End bay display units & colour of the panels enhance the beauty of the plants, enticing the customer to purchase
Customer services have reported fewer customer complaints as a result of damage to products due to poor shelving & storage
Customer surveys reported increased levels of satisfaction with their shopping experience
Client Feedback

"20 Stores are now complete and we have seen a noticeable upturn in Garden merchandise sales at these stores. We are very happy with the overall look and quality of the products. A few changes were requested throughout the project, all of which were accommodated by CAEM. More Garden Worlds are being added to the Home Bargains estate on a regular basis, using the CAEM specification."

"We have worked closely with CAEM for over 20 years. Not only do they have a great standard range of products, but we also work with them to develop custom solutions to meet our specific needs. Our Garden Centre racking is a great example of this. CAEM has been key to making our store environment industry leading."

Joe Morris, Operations Director for TJ Morris Ltd T/A Home Bargains