About The Client - Home Bargains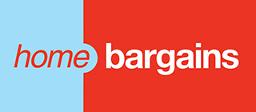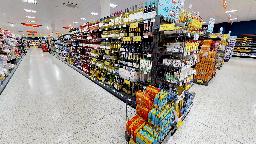 Home Bargains is one of the UK's leading retail success stories. Established in 1976 by Tom Morris, and still a family owned business.
Home Bargains has grown to stock over 4000 product lines and employ over 17,000 people in over 500 retail stores across the UK.
A solid favourite with consumers, Home Bargains ranked joint sixth place with Apple in a Which? list of 100 Top Stores, making them the highest ranking discount retailer in the UK.
The Project


Having opened in excess of 350 retail sites, Home Bargains wanted to develop a new store format that would take them to the next phase of their expansion. Knowing that CAEM had over half a century of experience in retail, Home Bargains approached its team to provide ideas and co-develop retail store solutions. The aim was to provide a functional yet aesthetically pleasing environment that most importantly provides for an enjoyable, engaging shopping experience for its customers.
After numerous meetings between CAEM, Home Bargains and its appointed designer, several solutions were suggested. The structure of the retail shelving was not seen as an issue but the capacity was, they also wanted to ensure merchandising space was maximised whilst still providing clear visibility of products. The Home Bargains team were also not afraid to break away from the norm and stand out from the competitors.
The Solution


CAEM happily accepted the challenge to engineer the new consumer experience for Home Bargains keeping in mind its core values: solidity of solutions, durability of materials and finishes, and the health and safety of the end consumer.
CAEM's research and development team worked closely with Home Bargains to create a number of standard and custom retail display options. CAEM then set up a special showroom that contained options that would deliver the overall concepts and the directions the client wanted to go to.
After consideration Home bargains settled on CAEM's time tested TN9 shelving solution due to its reliability and flexibility, they then looked at ways to improve the visibility of product and how they could make the retail environment stand out as Home Bargains own.
At this point CAEM demonstrated its wire shelving and these proved to be the perfect choice. This technology made the biggest difference to the way the shelves functioned in the retail space. The introduction of wire shelves helped reduce the bulky appearance of the shelves, lightening their look and providing the ability for consumers to see more of the products on display.
Additionally, Home Bargains wanted to move away from the traditional White or Ivory shelving systems for most of its retail store space. CAEM has a unique ability to provide custom powder and plasticised steel coatings to its products from its manufacturing centre in the UK. These coatings guarantee the durability over and above the paint used on other systems resulting in a longer shelf life, they also allow displays to be provided in a large variety of colours.
Home Bargains wanted to choose a colour that complimented its wide number of ranges, was clean to the eye and would not tarnish over time. Though CAEM supplied a wide variety of colours it was decided that anthracite was required which was new, and custom made for Home Bargains. This custom anthracite colour resulted in an amazing aesthetic look and ensures the shelves will retain their fresh look even several decades after opening.
Additionally, modifications were made to the design of the shelves to make 100% use of the shelf space available for merchandising. This was achieved by including less obstructive shelf edging that enhances the display of products for sale.
The Result


The initial product was rolled out in Home Bargains trial store in Liverpool and after proving popular with customers, rolled out to every new store opening.
The new CAEM wire shelving system has proved popular and allowed Home Bargains to increase its facing merchandising by 10%. Since this point Home Bargains have returned to CAEM for number of further custom projects.
CAEM keeps stock of their specific shelving allowing for quick rollout as required. Changes to stores, layouts and merchandising can be done quickly without disruption to customers. The ability of CAEM to re-finish and renew their shelving keeps it fresh and good as new. The cutting-edge manufacturing abilities and logistics provided by CAEM result in a cost effective, sustainable solution for Home Bargains.
Key Points:


Uses CAEM TN9. proven, strong, robust store 

shelving 

solution
Aesthetically pleasing
Improved visibility of products
Store shelving with a long lasting powder coated finish
Easy to clean solution, does not get dirty and dusty like traditional flat shelves
Provides more space than traditional store shelves
Take a look around yourself:
Client Feedback


"As part of a major store re-design, back in 2016 we worked with CAEM to develop a custom wire shelving solution. The goal was to make our store environment industry leading. CAEM managed this task extremely well. Since then we have rolled the concept to over 100 new stores as well as to a number of store re-fits. The design has been very well received by our customers. A common remark being 'it is nicer than M&S here'"

Joe Morris, Operations Director for TJ Morris Ltd T/A Home Bargains