About The Client - Pharmacie Anglo Française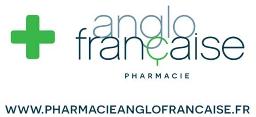 Located in the heart of the shopping area of Cannes, Pharmacie Anglo Française is operated by the Coël family.
The pharmacy is a large store spread over multiple floors, with a team of 9 pharmacists and 10 assistants there to give advice. With a huge retail store area it offers products ranging from off the shelf medication, through cosmetics, baby products, optical and even veterinary items such as flea treatments. 
The Project


The pharmacy required a complete fitout of its premises. With a huge retail store and an equally huge range of products and categories, the team at Pharmacie Anglo Française wanted pharmacy shelving solutions that would complement its brand, would effectively categorise and display products in a way that was attractive, and also allow customers to find the products they needed quickly.
Any solution or shop fittings needed to provide an open, light shopping space without overcrowding, but still allow for a lot of merchandising across the store. Elements such as shelf lighting and large POS advertising should be included to draw customers to specials and particular product groups.
Overall the space should feel inviting, look clean, beautiful and make the store stand out from its competition. It should keep customers returning for more.
The Solution

When faced with the brief the fitter knew where to go: CAEM pharmacy shelving solutions in the form of its M25 store shelves, this took the form of shop gondolas and wall units. M25 allows for almost never-ending configuration options, dozens of which are utilised within this pharmacy. 
Some of the store shelves are angled to better display products, with acrylic risers and dividers to retain visibility whilst keeping the products secure. Flat store shelves with wire risers are used to ensure items stay safe yet accessible for customers. In some cases hanging POS allows for product to be stacked up to the next shelf without restricting access. 
The capacity of the M25 store shelves has been used effectively, with shelves packed in tightly, allowing more merchandise to be shown. Even heavier items are kept safe and secure. The wall shelving is extremely tall creating the impression of a huge wall of product.
Whilst tall wall shelving units are kept low enough to install large POS above them to guide customers, additionally shop gondola end units were left open to allow the addition of vertical signage.
Together with store shelves, hangers have also been installed to store and display blister and other packs. These are used in combination with traditional shop shelving in some areas.
The metal shelving is powder coated to giving resilience. This is done in a number of colours and finishes to complement the products being displayed and the company brand. Colours include: Pink, Black and Grey.
Till counter areas were also built using the M25 system, with timber cladding used to add class to the customer facing areas. Further till counter display units were also attached, powder coated in Pink, drawing the eye and allowing further merchandising space.
Special touches include storage drawers installed in some gondolas to allow extra product to be safely stored in the store shelving itself. Also LED shelf lighting, used to great effect to enhance the product and draw the customers eye.
CAEM are experts in pharmacy shopfitting, with a huge range of accessories for the industry. If you would like more information about how we can help you to develop the perfect customer focused environment then get in touch.
Key Points:


Encompasses wall and gondola pharmacy shelving units.
Hanging EPOS
Large lit areas enhance the products
Long lasting powder coated finish
Counters based on M25 shop shelving
Integrated drawer units
Wire and Acrylic risers keep product visible yet secure
A selection of colours and materials complement the company brand