About The Client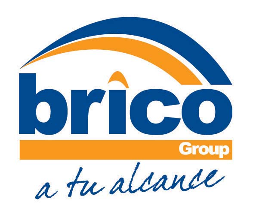 A large DIY store in the Rioja region of Spain operating under the Brico Group banner. 
Brico Group was established in 2000 and boasts 9 partners operating under its brand and 15 outlets.
Merchandise within this particular retail store varies from tiny individual items such as loose screws and bolts, through to large heavy items such as timber sheets, fence panels and kitchen/bedroom units.
The Project


Brico Group was looking to open its store in Rioja with a range of retail shelving, racking and storage that would fit its brand, effectively display the huge range of merchandise it held and also adjust as these ranges and the store layouts changed.
After discussing the project with CAEM they discovered that it was possible to get all the store solutions they required from one supplier. CAEM could provide not only a range of standard shop shelving systems and accessories but also a large range of robust racking for the heavier and more bulky goods on display. Even better, this range could be provided in over 30 colours and finishes to enhance the shopping experience for its customers.
The Solution


CAEM provided its robust TN9 retail shelving with both wall shelving and shop gondolas. Additionally heavy racking was incorporated where required, to safely hold larger and more bulky items. This racking was also fitted with higher level platforms for both the display of goods and for storage.
Some of the steel shelving components were powder coated in Blue to give a flash of colour. This both breaks up the cream of the shelving and matches the company brand.
Shop shelving was provided with a variety of back panel and shelf options to cater for its various product groups. The metal shelving allows a great deal of flexibility with perforated back panels (peg board) in places, allowing the store solutions to be quickly converted from shelves, to baskets, to hanging hooks, or numerous different combinations as and when required.
Key Points:


Uses CAEM TN9 Modular Shop Shelving
Integrated Heavy Duty Racking
Shop Gondolas and Wall Units
Robust Structure
Durable, Long Lasting Metal Shelves with Powder Coated Finish
Multiple Colours Available
Easy to Reconfigure as Required