About The Client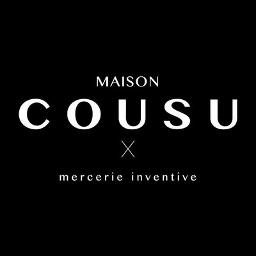 Maison Cousu is a boutique Haberdashery store based in Paris, France. The store is an open plan Haberdashery carrying a huge variety of products including large items such as rolls of fabric through to tiny items such as buttons and pins.
Items are of a quality nature with, for example fabrics stocked by designers such as Liberty of London and Linna Morata.
The store enjoys a clean yet inviting look and feel encompassing the extensive use of wood, custom designs and colours.
The Project


At its inception the owners of Maison Cousu had a vision of what they wanted from their retail store. It needed to be a clean and open environment with a range of shop shelving and display that would work across its huge range of merchandise. It was important to the team that each item got the respect it deserved and was displayed in the best way possible.
Some merchandise required hooks, others required cubby holes, some required baskets. Each needed to be the correct size for the items they held, provide great visibility and make access for customers as easy as possible.
Many product ranges required their own unique areas with retail displays specifically manufactured to fit them. These should correctly merchandise these items and help them stand out.
The Solution


CAEM provided a range of store solutions both based around its existing shop shelving ranges and completely bespoke items. These included many pieces specifically produced to display a single type of product.
Wall shelf units were provided together with low level shop gondolas complete with hooks and custom dark colours to match the Maison Cousu brand. Each 'area' was customised to the product, which included among others: regular shop gondolas with hooks for hanging merchandise, small baskets for the display of ribbon, a custom manufactured cube wall display for the display of wool, wall units with hangers and horizontal beams for merchandising cloth and vinyl. There was even a wall shelving unit adapted for storage (complete with drawers) and crossed metal cubby holes for the display of buttons.
CAEM also implemented a strong timber topped measuring table to support their team in selling product.
The Result


The result was a clean yet warm and inviting environment for customers to browse and shop. The supplied retail shelving and systems kept merchandise secure while effectively displaying each product range.
Overall the shelving and accessories within the store reflected the brand of Maison Cousu, showed off their huge range and encouraged customers to interact with, and purchase its products.
Get in touch if you are looking for that perfect look and feel to your store, we can help you.
Key Points:


Extensive use of bespoke store solutions
Custom colours to complement the Maison Cousu brand
Timber accents to bring warmth to the shop shelving
A mix of wall shelving and shop gondolas
Long lasting powder coated finish.
Individual solutions to suit each product