Solid, Strong Steel Drawer Units.
Reliable, Robust Mechanisms and Finish.
The CAEM range of Pharmacy Drawers are available to order now. Designed as stand alone units or to complement your existing pharmacy shelving and storage.
Our Pharmacy Drawers are Solid, Reliable and Near Silent. Built on a self-supporting steel structure with steel drawers (not plastic) these units are perfect for any Pharmacy or Dispensary environment. The epoxy-polyester powder coating ensures they stay hygienic, they are easy to clean and repel dust and dirt.
The front to back and side-to-side dividers allow for better management of your medicines stock and maximum use of useful space. The optional locks keep your stock safe and can be configured to lock drawers simultaneously or individually.
High Density Medicines Storage. 
Quiet Glide Operation. 
Self Closing Drawers. 
Single or Double-Height Drawers. 
See-through Drawer Bottoms. 
Full Divider System Included. 
Lettering Included. 
Optional Integrated Step. 
Numerous Optional Lock Options. 
Two Year Warranty.
Large Capacity, Highly Configurable Drawers.

Choose Your Drawers Fronts
---
Choose Drawer Fronts to match your pharmacy or mix and match. If you are ordering 20 banks or more, fronts can be colourised (see the brochure or contact us for more details).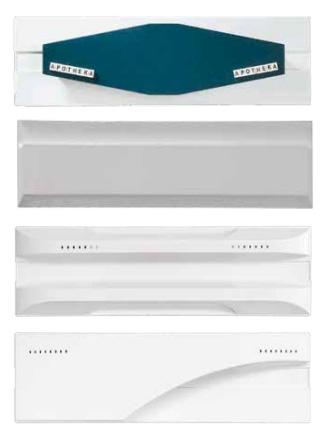 Add Steps
---
With an impressive 2.2 metre height, sometimes reaching to upper drawers can be difficult. Choose the step option to specify integrated steps across your units.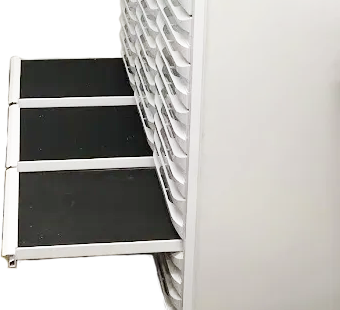 Choose Your Locking Options
---
1 - Individually. The locks are in single drawers. 
2 - All drawers. The lock is at the bottom. 
3 - Some drawers at the same time. The lock is at the bottom.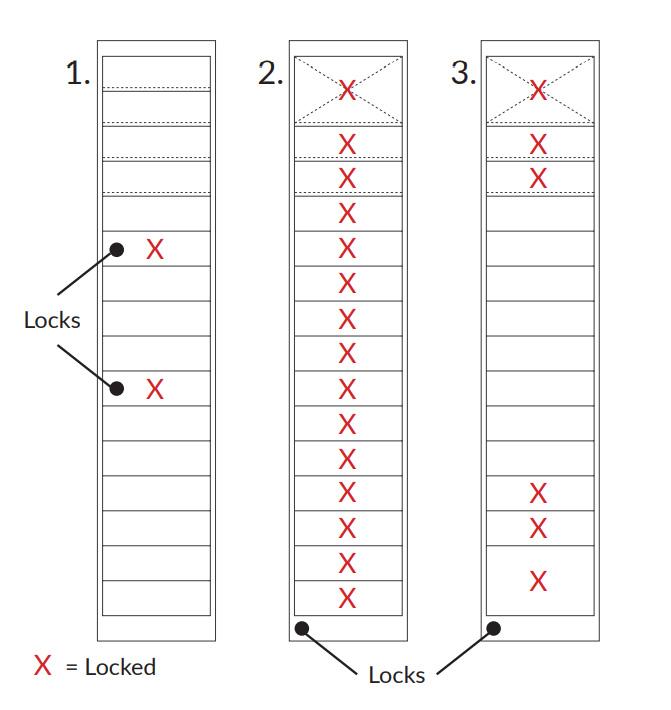 Choose Your Drawer Layouts

Choose how many banks and their style (see below). Choose from single or double height drawers (125/250mm) mix and match to your needs.
Our Continental Pharmacy Drawer units are already in use in Pharmacy and Dispensary businesses and within hospitals across the world. If you are looking for ways to increase your storage then CAEM DC4 is your perfect solution. Get in touch if you require more information.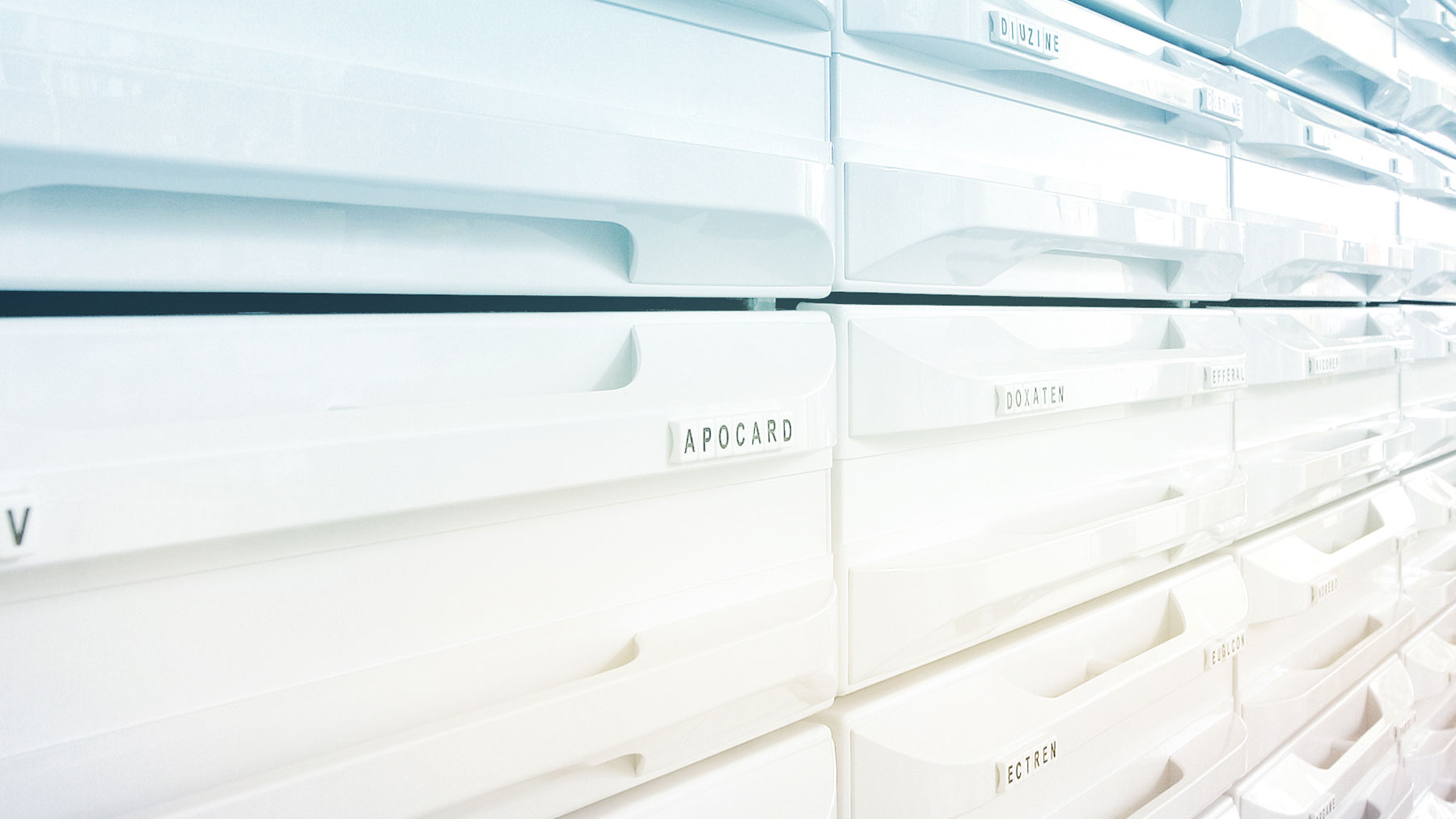 Do you have a project you would like to discuss, or are you ready to order?