About The Client - Animal Factory Pet Stores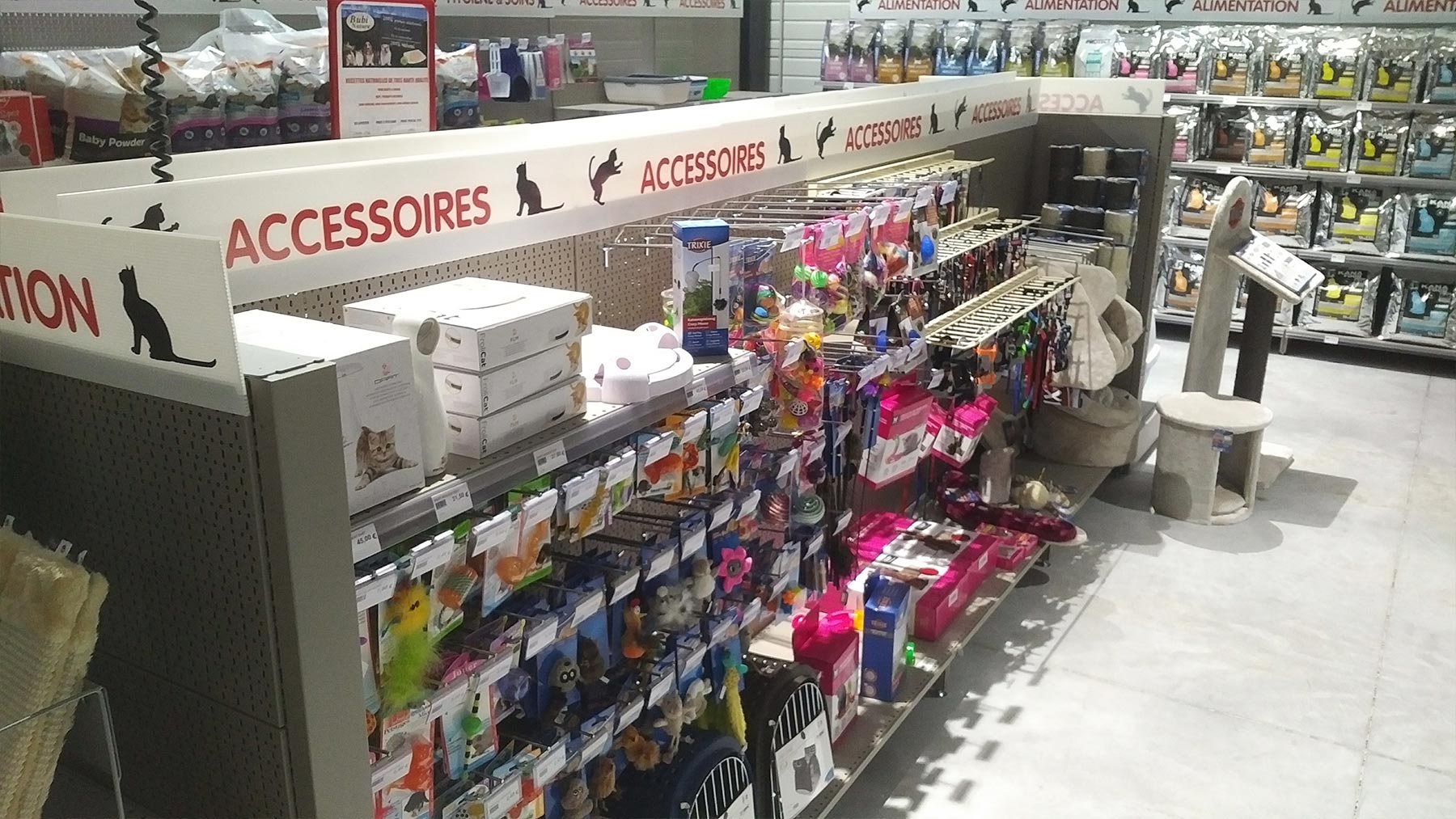 Animal Factory is a specialist chain of retail pet stores with over a dozen stores across France. Animal Factory supplies over 4000 lines within its retail stores including ranges of specialist foods and supplements combined with accessories, care and hygiene products.
The business aims to provide the right products and specialist advice to its customers, combined with unbeatable prices. Animal Factory services, not only small domestic pets such as cats, dogs and birds but also poultry and equine.
The Project


The Animal Factory team wanted to re-visit their store design and provide a warm and inviting environment for customers. This included changing not just the shop shelving but the overall look and feel of their retail stores.

Having a large range of products there was need for a great deal of flexibility, to both achieve the desired look and ensure that each item was effectively displayed. This would include the use of variety of different store shelving styles, both shop gondolas and wall shelving, combined with a mix of materials including plain and distressed metal and timber.

The Solution


The CAEM team embraced the challenge, working closely with the Animal Factory team to understand their needs.

After looking at the range of shelving and store solutions available there was a mix of both standard store shelving units and custom items required.

The standard retail fixtures implemented included a number built out of CAEM's M25 25mm pitch store shelving system with special finishes and colour options. There were also a number of special custom retail displays to help to highlight the ranges on offer and equally help Animal Factory to stand out from its competition.

The Animal Factory stores now reflect the company focus and present its huge range of differing items in an attractive and easy to navigate format.

Key Points:


Uses CAEM M25 integrated store shelf units
Encompasses a range of designs to fit differing portfolio
Strong shelves / Racking for larger items
Aesthetically pleasing
Improved visibility of products
Long lasting powder coated finish
A selection of colours and materials complement the company brand