About The Client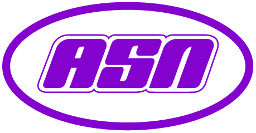 Opening its first store in 2002 Australian Sports Nutrition (ASN) has established itself as a premium sport and health supplement supplier across Australia and the US.
ASN helps individuals to reach their fitness goals by providing high quality supplements and advice. Their stores stock products including: protein powder, mass gainers, pre-workout supplements, fat burners, amino acids, other sports nutrition, vitamins and general health and wellbeing products. 
The chain boasts 39 Stores across Australia and the US. This particular store is based in Gladstone, Queensland.
The Project


When setting up its new retail space in Gladstone, Australia the ASN team wanted to ensure that its store felt professional, clean and reflected its company focus and ethos. Any shop shelving or shop fittings should reflect this and match with the clean Grey, Black and timber of the store.
With a huge range to fit into the space they needed store solutions and store shelving that would be flexible and allow for reconfiguration quickly and simply. They needed shop shelving that was easy to maintain, hard wearing and that could hold a huge number of items of varying sizes and shapes.
As the aim was to carry many different brands, visibility was key. Enabling customers to easily identify the product they were searching for and quickly make a purchase decision was paramount.
The Solution


CAEM introduced the team at ASN to the M25 shop shelving solution. The 25mm pitch shop shelving and optional central back panel technology allows them to merchandise more products than conventional 50mm store shelving options.
The M25 can be configured with a range of 30+ colours and finishes at no extra cost to the retailer. ASN opted for a range of shop gondolas and wall units, powder coated in Matt Black to give its store a clean, modern look and feel. This colour also matched the counter accents and slatwall panels which were installed to hold clothing and accessories.
The M25 store shelves allow them not only hold a great deal of stock as standard, but the design means they can even implement an extra shelf across their store if required. The clever design of M25 store shelving also makes it easy to reconfigure as merchandise changes.
Read more about our M25 system here. See how we supported another sports nutrition brand, Body Project here. 
Key Points:


Uses CAEM M25 modular shop shelving
Store solutions including Gondolas and wall units
Huge amounts of merchandising space
Improved visibility of products
Easy to reconfigure
Powder coated store shelving in a long lasting Black finish
EPOS strips to match company colours